Our Name
Richard Sopris was born in Bucks County, Pennsylvania, in 1813. As near as can be determined, Sopris and a party of prospectors were the first white men to leave a printed record of having been at the site of what is now Glenwood Springs. Those who arrived after him found carved on an old pine tree, near the Hot Springs, this inscription: "These springs were discovered on July 23, 1860 by Captain Richard Sopris and a party of prospectors." These men had been up the Roaring Fork River to the foot of the peak that now bears his name. This naming was an honor bestowed upon Sopris by others in the group.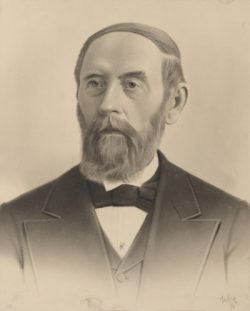 The Ute Indians, whom they met at a site near the present town of Carbondale, had told them about the Yampah Springs, which lay close to the junction of the two great rivers. The Indians told of the hot waters, blessed by the Indians' "Great Spirit," that were good for man and beast. Saddle-weary Sopris felt his men needed such a blessing, so before heading to Auraria, from whence they had come, they followed a Ute trail down the Roaring Fork River to the springs. Sopris' party had come to the western slope in search of gold. Though they never found it, their trek uncovered another treasure in the hot waters. He and his followers were the first white men in this part of the country. Sopris himself was a captain in the Mexican War, a river boat captain, and captain of Company "C" of the 1st Colorado Infantry in the Civil War. In fall 1859, Sopris was elected to the legislature of the Territory of Kansas, representing the county of Arapahoe. He was a sergeant-at-arms in the second territorial legislature, a delegate to Colorado's first Constitutional Convention, and served twice as mayor of Denver. He also served a term as sheriff and deputy sheriff of Denver County. Starting in 1881, he served nine years as Commissioner of the Denver Park System. The planning was so successfully worked out that it remains the same to this day. The Gateway to City Park was dedicated to his memory. His wife was the former Elizabeth Allen, a direct descendent of the famous patriot Ethan Allen. They had eight children. Richard Sopris died April 7, 1893, and is buried in Riverside Cemetery in Denver. This taken from an article by Nellie Duffy in the Glenwood Post, February 25, 1992. Nellie Duffy was a charter member of Captain Richard Sopris Chapter, NSDAR.
Our History
Captain Richard Sopris Chapter was organized September 23, 1961, and chartered October 18, 1961, with 16 members living in Glenwood Springs, Rifle, and Meeker. By 1986, we had 28 members, adding 50 miles north to Craig and 28 miles south to Marble to the chapter area. New chapters have formed around us reducing the size of the area we draw from, but we currently have 30 members and we are growing.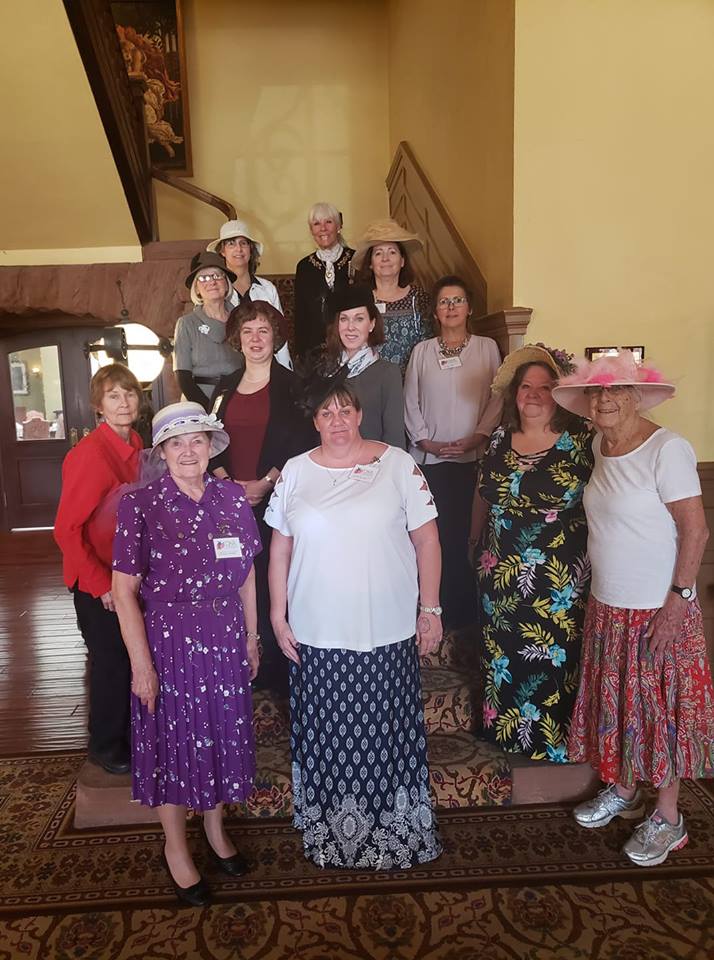 Chapter tea at Hotel Colorado to honor new members
Committees
America 250!
Commemorative Events
Conservation
Constitution Week
DAR Schools
National Defense
Project Patriot
Service to Veterans
Women's Issues

---
Our Other Committees
Our committees are the base of our chapter's involvement in our community; giving our members opportunities to serve DAR objectives that are most valuable to each person.
| | |
| --- | --- |
| America 250! American Heritage American History American Indians Americanism Chapter Achievement Awards Children of the American Revolution Commemorative Events Community Service Awards Conservation Constitution Week DAR Genealogy Preservation DAR Good Citizens DAR Magazine DAR Museum Outreach DAR Project Patriot DAR Scholarship DAR School DAR Service for Veterans Educational Resources Genealogical Records | Historic Preservation Insignia Junior American Citizens Junior Membership Lineage Research Literacy Promotion Membership National Defense Patriot Records Project President General's Project Public Relations and Media Service to America Special Projects Grants State Founders Medal Awards State Regent's Project State Scholarship The Flag of the U.S.A. Units Overseas Volunteer Genealogists Volunteer Information Specialists Women's Issues |
Our Patriot Ancestors
Listed on this page are the patriot ancestors of the current members of Captain Richard Sopris Chapter, NSDAR. Revolutionary War patriots include signers of the Declaration of Independence, members of local and state militias, members of the Continental Army or Continental Navy, men and women who rendered other types of aid to the cause of independence, and those taking oaths of loyalty. Other included patriots are foreign soldiers who served the cause of American independence and Spanish soldiers serving in the presidios at Santa Fe, El Paso, and New Orleans. With a few exceptions, military service began with the Battle of Lexington (April 19, 1775) and ended when the British evacuated New York (November 26, 1783). Patriots may have also provided civil service, conducting public business in the newly formed American states. If you have information that one of your ancestors may have aided the cause of freedom during the American Revolution, we may be able to help you establish your genealogical line for DAR membership. If you are interested in documenting your lineage and joining our chapter, or have any questions, please visit our Membership page or send us a message using our Contact Us page.
Name
Service Description
Location of Service
William Arbuckle
Soldier, Patriotic Service
Virginia
Ichabod Babcock
Soldier
Rhode Island
David Barton
Captain
Massachusetts
James Bell
Patriotic Service
North Carolina
Louis Bissonet
Patriotic Service
Spanish America
William T Brooks
Private
Virginia
Adam Bruner
Private, Patriotic Service
Pennsylvania
Zebulon Button
Private
Connecticut
Joseph Campfield
Private
Massachusetts
John Castleberry
Private
Georgia
Anthony Clippinger
Sergeant
Pennsylvania
Joseph Crosby
Private
New Hampshire
Samuel Daniels
Corporal
New Hampshire
Adam Deshler, Jr
Private
Pennsylvania
Adam Dietrich
Sergeant
Pennsylvania
Samuel Elgin
Private
Maryland
Thomas Fletcher
Lieutenant
Pennsylvania
John Fredrick Gaul
Private
Pennsylvania
Allen Gay
Private
North Carolina
Thomas Gay
Patriotic Service
North Carolina
John Gee
Private
New York
William Green
Private
North Carolina
Ebenezer Handy
Sergeant
Rhode Island
James Hazelrigg
Private, Patriotic Service
Pennsylvania
John Henderson
Captain
Virginia
Frederick Hill
Private
Pennsylvania
Ann Hutto
Patriotic Service
South Carolina
Samuel Jacques
Soldier, Patriotic Service
New Jersey
Duncan McMullen
Private
Pennsylvania
John Mills
Patriotic Service
North Carolina
Lewis Morris, Sr
Patriotic Service, Major General Signer of the Declaration of Independence
New York
Abiathar Peck
Captain, Patriotic Service
Massachusetts
Reuben Roberts
Private
North Carolina
Andrew Ross
Sergeant Major
New Jersey
Ezekiel Ross
Private, Patriotic Service
New Jersey
Eliphalet Seeley
Civil Service
Connecticut
Samuel Seney
Private, Patriotic Service
Maryland
Ebenezer Smith
Noncommissioned Officer
Massachusetts
Ezra Starr
Major
Connecticut
Increase Sykes
Private
Massachusetts
Timothy Thompson
Sergeant
Massachusetts
George Tubbs
Patriotic Service
North Carolina
John Waldrop
Private, Civil Service
South Carolina
William Wood
Lieutenant
Virginia
updated September 5, 2022